If you are having trouble viewing this message, see it in your browser.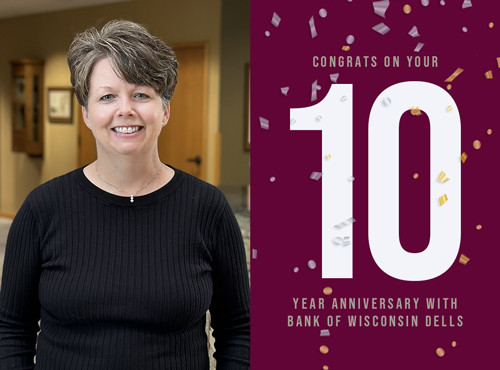 Please join us in congratulating Commercial Loan Specialist Pam Browne on her 10th anniversary with BWD! Pam's professionalism, promptness and dependability has elevated both internal operations and customer satisfaction throughout the commercial lending department and the bank. Thanks for your commitment to BWD, Pam!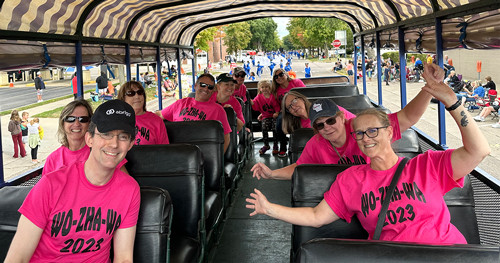 We hope everyone had a successful Wo-Zha-Wa last weekend! A special thanks to all our Bank of Wisconsin Dells volunteers who assisted with the Wo-Zha-Wa parade. Another representation on how much BWD loves our community!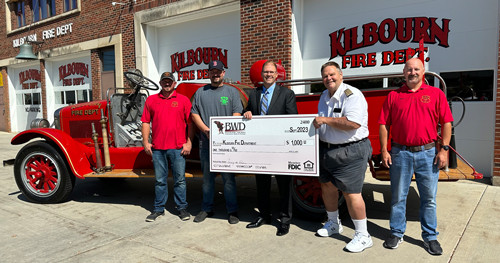 Bank of Wisconsin Dells donated $1,000 toward the restoration of the Kilbourn Fire Department's 1927 Pirsch Fire Engine. Kilbourn Volunteer Fire Department has been proudly serving our local community for over 130 years. BWD would like to extend a BIG thank you to all our volunteer firefighters!

There are many different definitions of "privacy." We are going to focus on personal privacy, protecting the information about you that others collect. In today's digital world, you would be astounded at all the different entities that not only collect information about you, but who then legally share or sell that information. Each time you browse or purchase something online; stream a video; buy groceries; search the web; visit your doctor; or use an app on your smartphone, smart TV, or other home devices, information about you is being collected. This information can be used to sell you goods or services, decide your interest rates for loans, or determine the type of medical care you get or the jobs you are eligible for. Additionally, if this information falls into the wrong hands, it can be used by cyber attackers to target and attack you. Read more.

Bank of Wisconsin Dells
716 Superior Street
Wisconsin Dells, WI 53965