If you are having trouble viewing this message, see it in your browser.

Attention BWD Community Businesses
There has been an increase in counterfeit $100 bills from the 1990 series circulating in our area. We encourage you to remain vigilant when handling cash transactions, particularly those involving $100 bills. By taking a few extra moments to carefully inspect bills for authenticity, you can help protect yourself and others from falling victim to counterfeit schemes.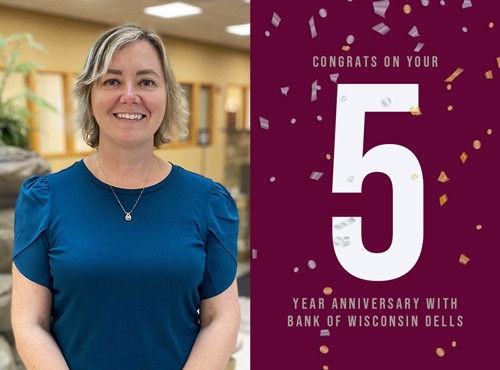 Please join us in congratulating Rachel Deering, CSR Manager, on her 5 year anniversary with BWD on September 10th. Rachel's dedication and positive attitude make her a great leader for our CSR Department. We are lucky to have her on our team!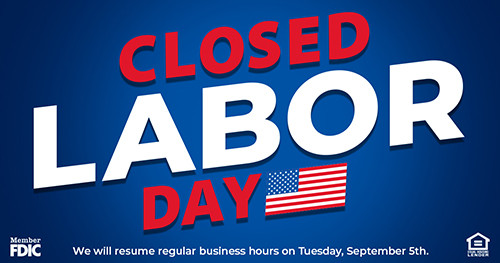 Bank of Wisconsin Dells and its branches will be closed Labor Day, Monday, September 4th. We will resume regular business hours on Tuesday, September 5th. Enjoy the holiday weekend!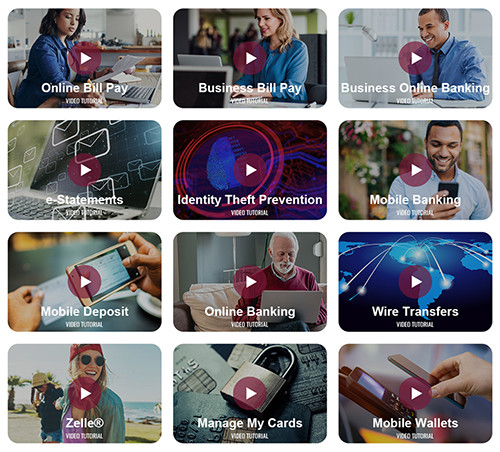 Online Education Center
At Bank of Wisconsin Dells, we're committed to educating our customers about the products and services we offer, money management, identity theft protection, and much more. Visit our online Education Center for helpful tutorials and click-thru demos of our products and services.

Your financial accounts are a primary target for cyber-criminals. You have money, and they will do anything to steal it. By financial accounts, we mean not only your checking or savings accounts, but also investments, retirement, and online payment accounts like PayPal. Fortunately, with some simple, fundamental steps, you can protect yourself. Read more

Bank of Wisconsin Dells
716 Superior Street
Wisconsin Dells, WI 53965